FEELS
Guy Surprises His GF By Having an Artist Paint Them Into Famous Disney Scenes
Imgur user BryanFlynn and his girlfriend Manini both grew up watching Disney movies, and they both completely fell in love with them. He wanted their relationship to be as special as timeless as the animations they grew up on, so he asked one of artist friends Dylan Bonner to have them painted into some famous Disney scenes so he can surprise his girlfriend on Valentine's day!
More Info:
Blog: (http://dylanbonner.blogspot.com/)
tumblr: (http://dylanbonner.tumblr.com/)
DeviantArt: (http://dylanbonner.deviantart.com/)
Bryan and Manini in a scene from Rapunzel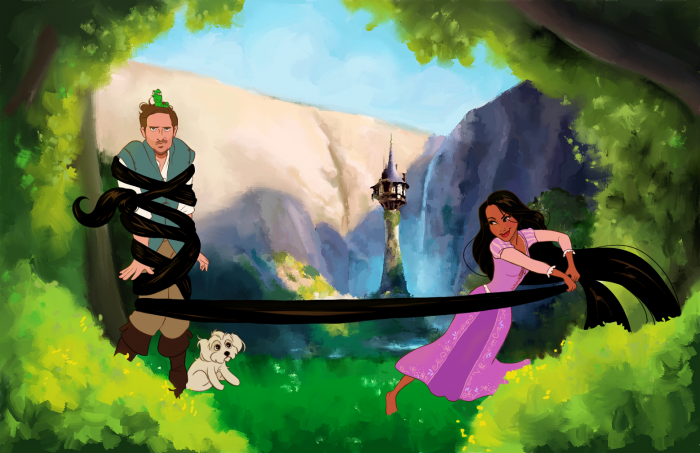 Bryan and Manini in a scene From Mulan
Manini as Ariel, The Little Mermaid
He contacted Dylan a few months before he released these pictures and sent him a couple of photos of his girlfriend Manini in addition to the scenes he wanted them to be included in, and he tried his hardest to keep this little project as secret as possible in order not to ruin the surprise.

Bryan and Manini in a scene from The Little Mermaid
<!!--nextpage--!!>
After Dylan shared his final work with Bryan he was absolutely blown away by the quality and perfection of the artwork that he made completely from scratch!
Manini as Belle
Bryan and Manini in a scene from Aladdin
I'm surprising Manini with prints of these drawings tonight. I have a feeling she's gonna love them. Wish me luck!

Bryan didn't give us an update after this, but I'm pretty sure she absolutely loved every single one of these!
This is what Bryan and Manini look like in real life!