This Dog Is So Loyal That She Refuses To Leave Her Owner's Gravesite And It's Heartbreaking
Death is part of human life. It's inevitable and part of nature. Even though it's sad, people expect it and it's a normal part of being a human being. Nevertheless, it's always sad to think about death and about how we or our loved ones will pass away and who they will leave behind. We often think about the spouses, parents, siblings, children, grandchildren, and other family members we would leave behind. However, not everyone thinks about what would happen to their pets after they pass away. 
Most animals lovers, though, know just how emotional animals are and how even they can be affected by death. Dogs especially are so loyal to their owners and also to their sibling-pets, that any loss in their family is just as heartbreaking to them as it would be for anyone else.

Dogs are emotional creatures who feel the similar emotions to what humans do.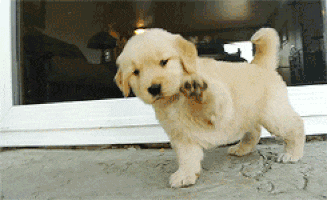 A heart-wrenching example of this is the story of Therese and Mike Morini. In September of 2017, they took in Theresa's mother's dog, Deta. There's mother, who was 86, had been in the hospital suffering from congestive heart failure and had passed away.

During Theresa's mother's life, Deta was extremely loyal to her. When she was in the hospital sick, Theresa and her husband Mike snuck in Deta to comfort her, and also to calm down Det, who missed his owner. Now that Theresa's mother has passed away, Theresa brings Deta along when she visits her mother's gravesite. Deta always knows where the grave site is and never has to be told where it is.

Not only does does Deta know where her owner's grave is... when Theresa tries to leave, Deta will follow, but then run back to the grave and sit on it.
Watching Deta return to her owner's grave is both sweet and also heart-breaking.  When asked by Inside Edition about why Deta may be returning to the grave, and how she must feel, Theresa said:
"Is my mother's spirit still here? I don't know. It does bring me comfort, and I think it brings her comfort, too."

Social media users also had a lot to say about the story.
We're heartbroken but also amazed at the loyalty Deta has for her owner. We wish her the best!