INTERESTING
This Couple Calls Themselves A Throuple And We Don't Know What To Think
Relationships, while amazing and rewarding, can prove to be a very difficult thing to navigate around. You have to keep another person happy, manage your own happiness, work together as a team, and battle the insecurities that we all face as humans, even in a traditional marriage. 
As you probably know, insecurities can be one of the most common causes of relationship issues and breakups. When you hear about a couple facing major issues or breaking up, your first instinct may be to ask "who cheated on who?", due to infidelity being so commonplace in today's society.
When it comes down to it, one of the most difficult things a couple has to deal with is the struggle with their own and their partner's insecurities. 
Insecurities Can Cause Major Problems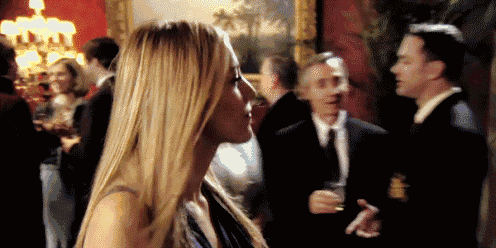 In a successful relationship, those involved are able to turn their insecurities into issues that they need to work on- and work on them daily. After all, you will never be 100% rid of your insecurities, but once you try to make the best out of them, they become much easier to manage and control. 
No one has ever said that a healthy, loving relationship comes without any effort. 
Knowing how hard it is to have a strong relationship with only one person, can you imagine how hard it would be to manage one with MORE THAN TWO people?
Well, in the case of Chris, Matt, and Cait, they are actually making it work and making it work remarkably well. 
Chris Brandt and His Husband Matt
Chris Brandt and his husband Matt were together for 6 years prior to their decision to make the change to being in an open relationship. In the past, Chris has been involved in heterosexual relationships whereas Matt had not. Understandably, Matt took a great deal of convincing to warm up to the idea of allowing someone, especially a woman, into their relationship. After a great deal of conversation and convincing, Matt finally agreed to go along with the idea. 
They met Cait, a bi-sexual female, and began spending a great deal of time with her and got to know her on an extremely personal level. Eventually, after roughly 8 months, Cait began staying at the couple's home frequently. 
Fast forward to the present and the three are sharing a one bedroom apartment- and one bed.